You have the skills, experience and personality to land the job of your dreams!
Showcase your talents, with a professional LinkedIn writing service!
Enquiring Costs You Nothing
94% of recruiters use social media to
vet a potential candidate for a position.
These days, handing out your resume and cover letter is not enough to get the attention of recruiters. Personal Branding is everything and having a well developed LinkedIn profile is essential. Potential employers will gain insight into who you are and your professional experience. This will open the door to endless opportunities.
The team at Resumes Done Right are committed to assisting our clients. We help build the tools they need to confidently move forward in the career search.

When hiring us for our LinkedIn Coaching Service, we will work closely with you. We will put together a profile that will highlight your skillset and attract opportunities. If you want to know more about our services, we invite you to have a free one on one chat with us. In this conversation, we will discuss
By the end of our conversation, you'll have a deeper understanding of your job experience. We will also show you how having a professionally written LinkedIn profile will assist in getting your ideal job.
Your LinkedIn Profile is Important
Having a completed LinkedIn profile showcases your experience, ongoing projects, and networking abilities. This enables you to an excellent opportunity to attract recruiters and hiring managers.

As former recruitment and hiring managers we understand the things industry look for on your profiles. With this industry knowledge we will develop a profile that is well rounded, and gets you noticed with recruiters in your desired field.
Professionally written Cover Letters starting at $109.95!
Still Not Sure about Hiring a professional?
Still not 100% that you should have a profile on LinkedIn? While the thought of another social media profile can seem daunting, the team at Resumes Done Right wants to help you understand the value that a presence on LinkedIn can bring. To help, we've compiled a list of stats about LinkedIn that our team feels is important to note when making the call to get on LinkedIn:
82% of recruiters use LinkedIn to research and Connect with potential candidates: Gone are the days of you always reaching out to hiring managers with your resume. With LinkedIn recruiters get the chance to search for clients and contact them directly about opportunities within their business. If you don't have a profile on LinkedIn, the chances of you being noticed for jobs will be significantly reduced
There are 186,000 job postings in Australia on LinkedIn: Companies are increasingly using LinkedIn to exclusively seek out candidates, and also post job opportunities. These job postings will usually allow you to apply via LinkedIn directly, and allow you to contact the recruiter as well.
1 in 3 professionals in the world are on LinkedIn: That's a lot of professionals! These people are potential networking opportunities, that can help you along you job search, or may even have a job for you!
1 in 20 profiles on LinkedIn belongs to a recruiter: With 500 million users that means that there are 25 million people on the platform that are looking for potential candidates like you!
89% of recruiters say they have hired someone they found on LinkedIn: With a well written LinkedIn profile, that showcases your personal brand, the chances of you landing your dream job are high!
LinkedIn Profile writing service
Here are just a few more reasons that we're the right team to get help you on your career journey.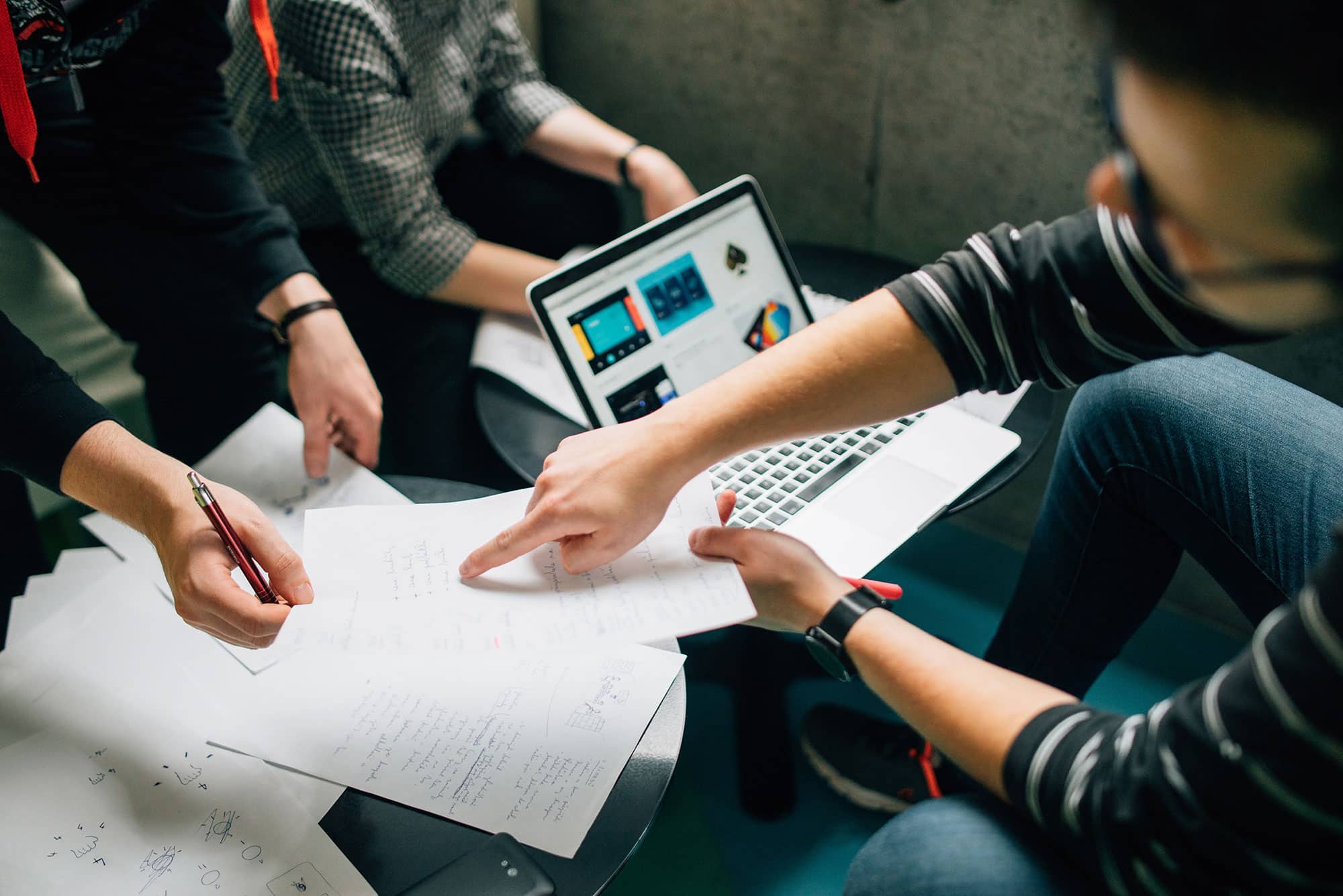 20+ years of recruitment and Resume Writing experience
We've seen it all. From the worst to the most incredible Cover Letters, we know what recruitment and hiring professionals are looking for because we've sat in that chair.
Our Cover Letter writing formula we have created over our career has assisted many people in landing their dream jobs, and we can guarantee it will help you!
With our services, you don't have to worry about your documents being prepared by a random freelancer who has no little experience writing Cover Letters, résumés, or has any passion in helping you further your career.
We're a small team here at Resumes Done Right, and that means from first phone call to finished product you'll have the same person taking care of you and assisting you in getting your Cover Letter or Key Selection Criteria exactly the way you want.
We're constantly staying up to date on the latest recruitment and career industry trends, so that you don't have to!

Whether it is knowing the latest news on applicant tracking software, or staying current across what is happening in your job industry, we are always aware of what is happening so that your Cover Letter is engaging and informative for your potential employer.

We are experienced in writing Cover Letters for any profession and are able to write quality documents for Key Selection Criteria.
We won't give it away, but we can tell you that our secret Cover Letter writing formula has worked for hundreds of our customers!
Our expertise and capabilities mean that it doesn't matter if you're applying for a CEO position or a job in mining, we have the winning Cover Letter formula to get you where you want to be!
For those looking to engage with us for our CV writing services, take comfort in knowing that with any purchase of resumes services, we will send you a free Cover Letter writing template!
We want to know you! Not just what you've done
Writing a great Cover Letter, means more than just knowing about your career history, it means getting to know you and your goals!
Part of what makes our services unique is that before we even begin to get to work on your Cover Letter, we get to work on understanding you and your unique experience.
What this creates is a relationship between us that allows for an amazing one of a kind resumes to be tailored to you! We switch from Cover Letters to Resumes here. Which shall it be?
Australian owned and operated
When you hire us, you can rest easy knowing that you're dealing with a team that is 100% owned and operated in Australia.
This means that any work will be handled by a small, close-knit team of professionals who understand the recruitment and hiring landscape in Australia and can tailor a document to fit the industry you are applying for
If you're ready to discuss your LinkedIn Profile and our LinkedIn Writing Services, then contact us today for your free consultation.