RESUME Writing Services Melbourne
Hunting for a job in melbourne can feel like an up hill battle.
In Melbourne's highly competitive job market, it can be hard to stand out from the crowd.
Let Resumes Done Right get you the attention you deserve with a professionally written resume tailored for you by our small and local team.
Enquiring Costs You Nothing
The job market is in Melbourne is notoriously competitive.
The city is chock-full of people who are driven to land their dream jobs and succeed in industries ranging from advertising to mining.
To make your application shine in the flood of resumes that recruiters receive, you need more than just a good resume… You need a well-crafted, professional resume that will highlight your skills and gain the attention of hiring managers.
At Resumes Done Right, we are driven to help the job seekers of Melbourne succeed by offering them the advice, tools, and professionally written resumes that they need to stand out in the local job market
Before hiring us as your professional resume writer, we invite you to connect with us for a free one on one consultation and review of your current resume.
No obligations and 100% confidential! In our conversation we will discuss with you:
By the end of our conversation, you will know what your CV has been missing, and why our small team has gained a reputation as one of the best in resume writing in Melbourne. 
Just upload your resume today, and we'll be in touch shortly.
LIFETIME RESUME UPDATES FROM $33 to 77!
Unlike other professional resume services, we want your resume to stay current and streamlined during your professional career.
That's why, once your resume has been completed and approved by you, we will happily update it for you over the course of your career for a competitive price.
Please see Our services and guarantees for more information!
Why CHoose ResumeS dONE rIGHT?
WE ARE PROMPT & PROFESSIONAL
WE CAN ELEVATE YOUR JOB PROSPECTS
WE KNOW HOW TO BEAT APPLICANT TRACKING SOFTWARE
WE OFFER AFFORDABLE SERVICES
WE OFFER FLEXIBLE CONSULTATION TIMES
WE ARE SUPPORTIVE AND CARE ABOUT YOUR JOB SEARCH
WE OFFER EXCELLENT ADVICE FOR JOB HUNTERS
WE ARE PROFESSIONAL & PERSONABLE
WE PROVIDE PROFESSIONAL RESUMES
WE PROVIDE INDUSTRY TAILORED RESUMES
WE HAVE CURRENT INDUSTRY KNOWLEDGE & ADVICE
WE ARE FRIENDLY, APPROACHABLE & PROFESSIONAL
WE ARE FORMER RECRUITERS WHO WANT TO MAKE A DIFFERENCE
There's plenty of resume writing companies out there, but we're a bit different than the others. 
For one, when we say small team, that means that from start to finish you'll be working one on one with one of our career specialists local to the Melbourne area. 
We don't outsource our work overseas to people who don't understand the Australian job market and who are focused on quantity, not quality work. 
Each resume, cover letter, and key selection criteria is carefully crafted by our specialists, and individually tailored for you and the career goals you are going to (not hoping to! because you will get that job) achieve.
Our Secrets to standing out from the crowd When
Applying for a job in Melbourne
Resume writing Services melbourne
As much as you may wish it, your dream job is not going to fall into your lap. The search for a job can be a full-time and stressful job in itself. That can be exhausting and frustrating if your efforts aren't getting you the callbacks you expect.
The team at Resumes Done Right understand and we're here to help all Melbourne job seekers. 
We've put together a list of our top recommendations (we like to call them secrets) to helping you and your application stand out from the crowd so that you can land the job that you deserve!
Have a company your interested in working for?
 Find out if you know anyone who works at that company, or if someone in your network does. Chances are that if you find someone who works there, they'll be more than happy to give you details on positions opening up, or offer you insight in the business, giving you a better idea of how to approach your application.
Research, Research, Research!
Found your dream job while scrolling through LinkedIn?
Start researching! Google the company and find out everything you can about the business, their culture, their staff, and anything else that might give you a leg up on the competition. 
This can help you when preparing your cover letter, selection criteria responses, and also when you get the call for an interview because you'll be well rehearsed in what the company is looking for.
Polish Up Your Social Media
It's especially important to have your LinkedIn profile up to date with your most current position and achievements.
Your LinkedIn needs to be about your professional brand, and that takes work. Once you have your duties and achievements in your profile, it's time to rack up those network connections, recommendations and post count to stay a regular feature in your networks feed."
When applying, don't be afraid to send through more than just a resume and cover letter. 
If you have a portfolio of work that you feel will put you ahead of the pack, send it through! Giving the company you want to work for even more examples of how you would be a strong addition to their team, can never hurt and only help.
Improve Your Professional Career Documents
Make sure that your resume and cover letter are up to date and highlight the scope, scale and context of your experience, not just generic position descriptions.
A well formatted, tailored and professional cv and cover letter will by far be the most important detail to your job application, as they are your first impression for these companies.
This is where the team are Resumes Done Right can help you truly stand out to potential employers and get you into that coveted interview chair.  
Our 20 years of experience in the recruitment and resume writing industries in the Australian job market has given us the capability to create professional documents that have helped people get jobs across a range of industries."
cover letter writing services
Here are just a few more reasons that we're the right team to get help you on your career journey.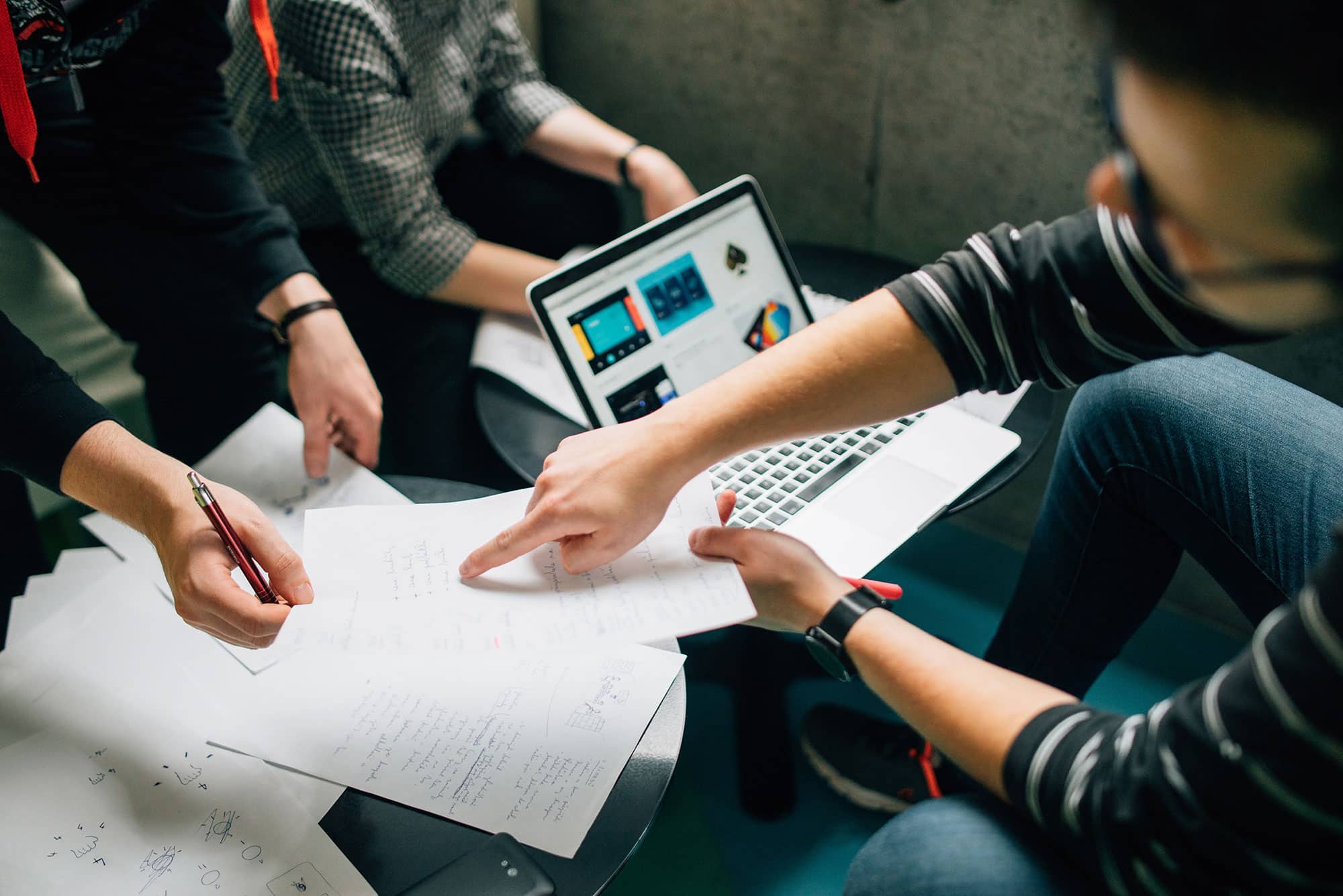 20+ years of recruitment and Resume Writing experience
We've seen it all. From the worst to the most incredible Cover Letters, we know what recruitment and hiring professionals are looking for because we've sat in that chair.
The Cover Letter writing formula we have created over our career has assisted many people to land their dream jobs, and we can guarantee it will help you!
With our services, you don't have to worry about your documents being prepared by a random freelancer who has no little experience writing Cover Letters, résumés, or has any passion in helping you further your career.
We're a small team here at Resumes Done Right, and that means from first phone call to finished product you'll have the same person taking care of you and assisting you in getting your Cover Letter or Key Selection Criteria exactly the way you want.
We're constantly staying up to date on the latest recruitment and career industry trends, so that you don't have to!

Whether it is knowing the latest news on applicant tracking software, or staying current across what is happening in your job industry, we are always aware of what is happening so that your Cover Letter is engaging and informative for your potential employer.

We are experienced in writing Cover Letters for any profession and are able to write quality documents for Key Selection Criteria.
We won't give it away, but we can tell you that our secret Cover Letter writing formula has worked for hundreds of our customers!
Our expertise and capabilities mean that it doesn't matter if you're applying for a CEO position or a job in mining, we have the winning Cover Letter formula to get you where you want to be!
For those looking to engage with us for our CV writing services, take comfort in knowing that with any purchase of resumes services, we will send you a free Cover Letter writing template!
We want to know you! Not just what you've done
Writing a great Cover Letter, means more than just knowing about your career history, it means getting to know you and your goals!
Part of what makes our services unique is that before we even begin to get to work on your Cover Letter, we get to work on understanding you and your unique experience.
What this creates is a relationship between us that allows for an amazing one of a kind resumes to be tailored to you! We switch from Cover Letters to Resumes here. Which shall it be?
Australian owned and operated
When you hire us, you can rest easy knowing that you're dealing with a team that is 100% owned and operated in Australia.
This means that any work will be handled by a small, close-knit team of professionals who understand the recruitment and hiring landscape in Australia and can tailor a document to fit the industry you are applying for
To take the first step in seeing how our professional resume writing service can get you the job you want, contact us with your details and your current CV for your free one on one consultation.